Quick Care
Award-Winning Care, with No Appointments Needed
With convenient locations across the Las Vegas Valley and no appointments needed, UMC Quick Care is here to help you get in, get out and get better – Quick. We provide urgent care services for a wide range of medical issues, including aches, pains, bumps, bruises, cuts, colds and other respiratory problems, ear infections, most fractures, and abdominal pain. All UMC Quick Care locations are open seven days a week, from 8 a.m. to 8 p.m. Each facility is equipped to provide general X-ray and laboratory services. UMC Primary Care facilities are connected to nearly all Quick Care locations, enabling patients to schedule routine appointments with family physicians to promote their ongoing health.
UMC Aliante Quick Care Now Open!
With the introduction of the Aliante Quick Care and Primary Care, our friends and neighbors in the Aliante community now have access a valuable new resource to meet their health care needs.
Address: 5860 Losee Road, North Las Vegas, NV 89081
Hours: 7 days a week, 8 a.m. to 8 p.m.
Call our team: (702) 383-3910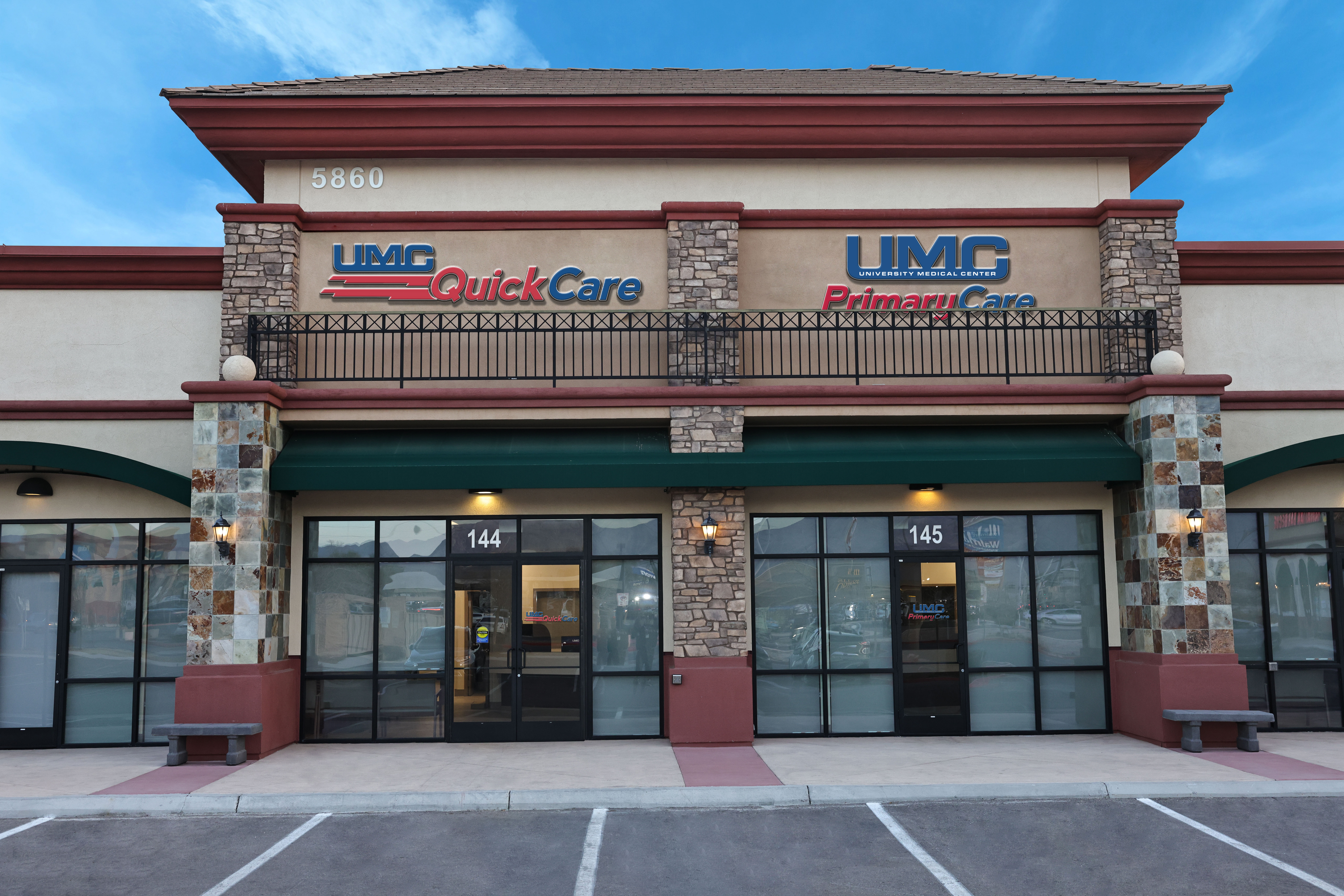 Directions to the Clinic

This translation is provided by Google Translate. University Medical Center of Southern Nevada makes no representations or warranties of any kind, whether express or implied, regarding the accuracy of the translation provided above.