Upcoming Events
Connect with the UMC Community
October 13, 2023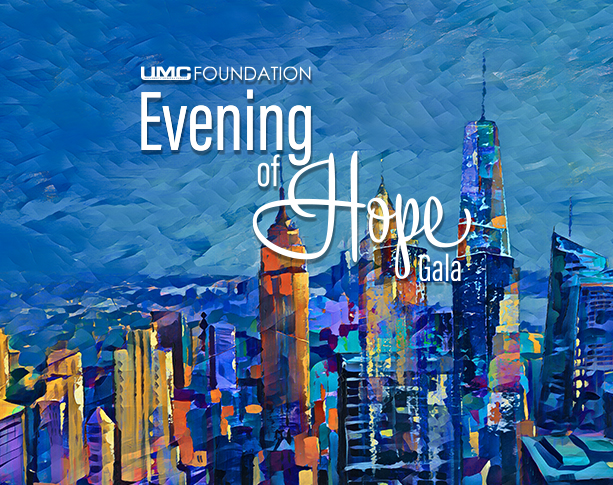 Evening of Hope Gala 2023:
The Big Apple Comes to Life
Majestic skylines, architectural wonders and endless possibilities – New York City is where sophistication and exhilaration blend seamlessly together. An evening in the Big Apple right here in Las Vegas, complete with an exclusive private show by Broadway superstar Idina Menzel. Delectable cuisine from the nation's top celebrity chefs and one-of-a-kind experiences inspired by the "city that never sleeps" will put you in a New York state of mind on October 13, 2023 at Paris Las Vegas! The gala will feature a silent auction filled with one-of-a-kind experiences for you and your guests.
Purchase your tickets today, and learn more about our available sponsorship opportunities for the Evening of Hope Gala.

This translation is provided by Google Translate. University Medical Center of Southern Nevada makes no representations or warranties of any kind, whether express or implied, regarding the accuracy of the translation provided above.