CHEF MATT MEYER
Chef Matt Meyer is a graduate of California School of Culinary Arts – Le Cordon Bleu, but that's where his "traditional" culinary training ends. Soon after graduation, he relocated to Las Vegas and took a series of positions on the Strip including Caesars Palace, Wynn Resorts and Andre's restaurant, before deciding he would be happier forging his own path.
Meyer's approach to cooking is to find what nobody else is doing, and pursue it to perfection. He takes great pride in thoughtful sourcing of his ingredients, from learning about the story behind where his proteins come from to the science behind different cooking techniques and how it affects the flavor of a dish. His cooking knows no boundaries and can only be described as American in that it is inspired by the melting pot of cultures that make up America.
Meyer continues to evolve his cooking with his latest concept 138°, which offers a fresh new perspective on the craft steakhouse. 138° also features killer burgers, daily brunch, and a craft cocktail bar. All this is highlighted by Meyer's in-house dry aging program.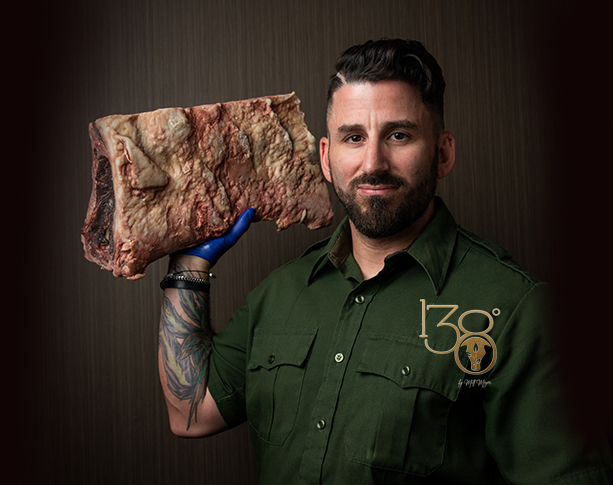 CHEF TRAE EDWARDS
Chef Trae Edwards currently serves as the Executive Chef of Retro by Voltaggio at Mandalay Bay Resort and Casino. Throughout his career, Edwards has gained experience working with top chefs, upscale establishments and fine dining venues such as Buddy V's Ristorante at The Venetian, Giada at The Cromwell, and Ambra Italian Kitchen + Bar at MGM Grand. In 2023, he earned the title of Executive Chef for celebrity chefs Bryan and Michael Voltaggio's first Las Vegas restaurant. With over 20 years of culinary experience, Edwards is highly skilled at masterfully curating the restaurant's culinary reimaginations of classic American fare. Outside of work, Edwards enjoys spending time with his family and actively gives back to the community by volunteering his time at local non-profit Three Square Food Bank.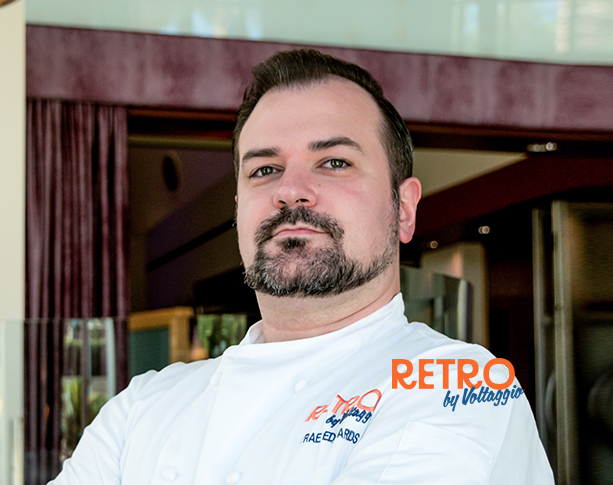 CHEF MATT HURLEY
Chef Matt Hurley, Executive Chef of CUT by Wolfgang Puck, is a Boston native, who would often be found in the family kitchen cooking alongside his mother and grandmother. Intrigued by the foods of his heritage, Matt loved spending his afternoons helping to prepare dinners for their large family. Here he learned the secrets of his family recipes and the true sense of family and the rewards of entertaining through food.
Today, Matt Hurley's distinguished talent, creativity and passion for cooking, serve as the perfect recipe for success in his role as Executive Chef of CUT by Wolfgang Puck, at The Palazzo Las Vegas. With originality and a desire to entertain, Hurley integrates a passion for fine dining with the freshest, all-natural ingredients possible to create seasonal menus that deliver a culinary experience not to be missed.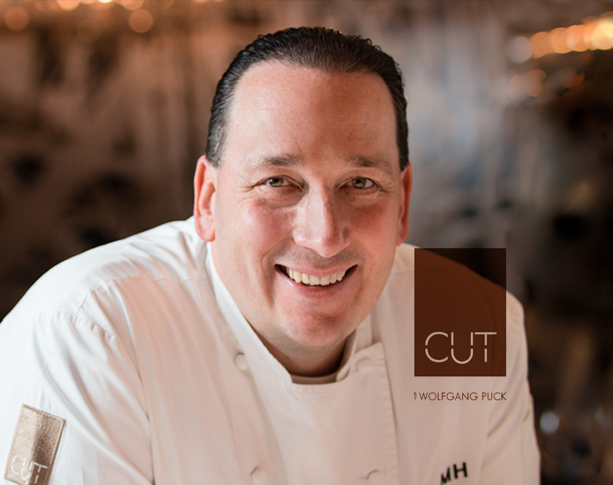 CHEF KORI SUTTON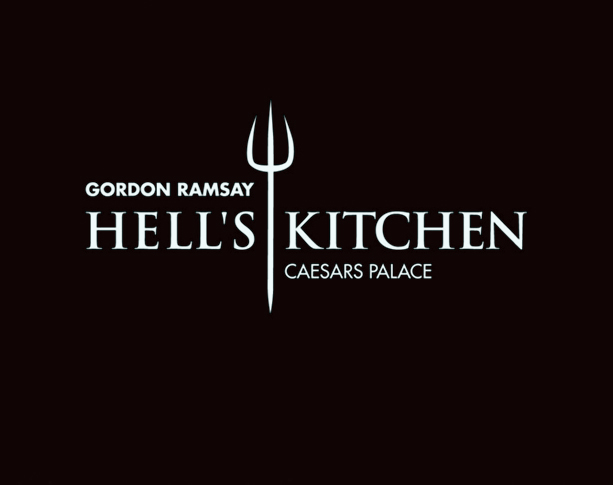 CHEF DUSTIN LEWANDOWSKI
An artisanal bakery and neighborhood café by day and restaurant and bar by night, 1228 Main brings a San Francisco sensibility to Downtown Las Vegas' laid back vibe.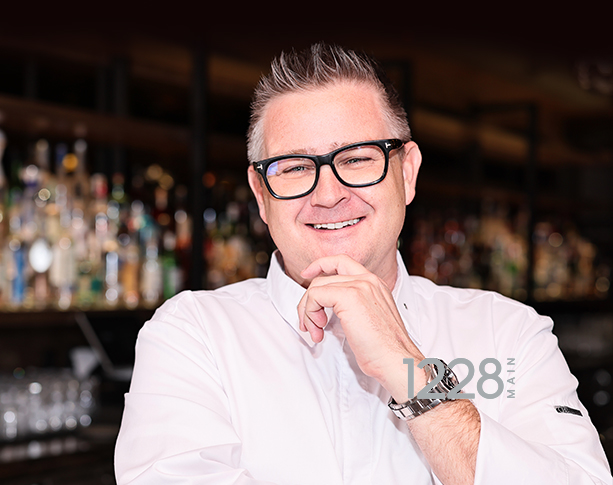 CHEF LI YU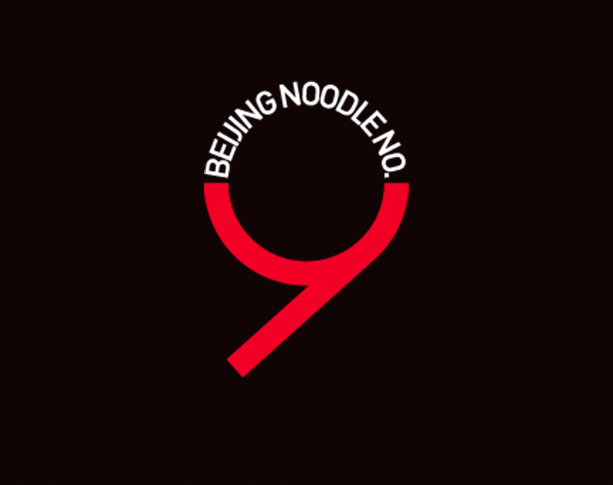 CHEF ARTURO MOSCOSO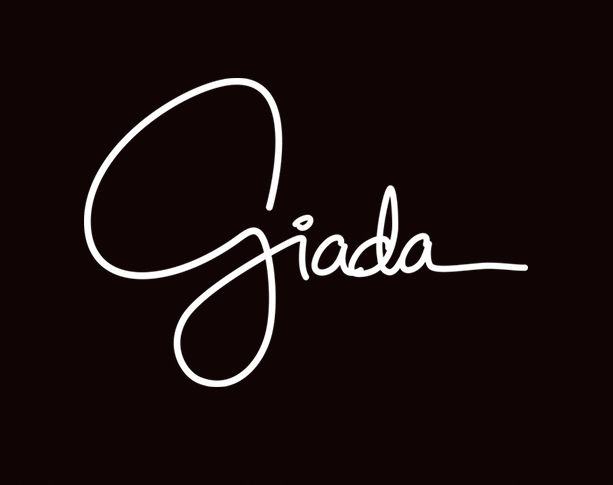 CHEF SUSAN FENIGER
Susan Feniger is the James Beard Award-winning co-chef / owner of Border Grill restaurants, trucks, and catering as well as Socalo (Santa Monica), BBQ Mexicana and Pacha Mamas (Las Vegas) all created with business partner Mary Sue Milliken. Later this year, the duo will open two new restaurants, Alice B. (Palm Springs) and BBQ Mexicana (Las Vegas).
Together, Feniger and Milliken brought their innovative approaches to The Food Network with nearly 400 episodes of the Too Hot Tamales and Tamales World Tour series. They were invited to cook with Julia Child in her PBS series Cooking with Master Chefs, successfully competed on Bravo's Top Chef Masters, and featured in an episode of Netflix's The Chef Show.
In 2018, Feniger and Milliken were named the recipients of the Gold Award from the Los Angeles Times for culinary excellence and innovation in Southern California and honored that same year with the fourth annual Julia Child Award from The Julia Child Foundation for Gastronomy and the Culinary Arts, marking the first women to be recognized.
Susan is the co-author of six cookbooks, including Susan Feniger's Street Food, and an active member of the community. Feniger works closely with the Monterey Bay Aquarium's Blue Ribbon Task Force to promote sustainable seafood. She is a founding member of the Scleroderma Research Foundation Board of Directors, sits on L.A. Tourism & Convention Board, and co-chairs the board of the Los Angeles LGBT Center.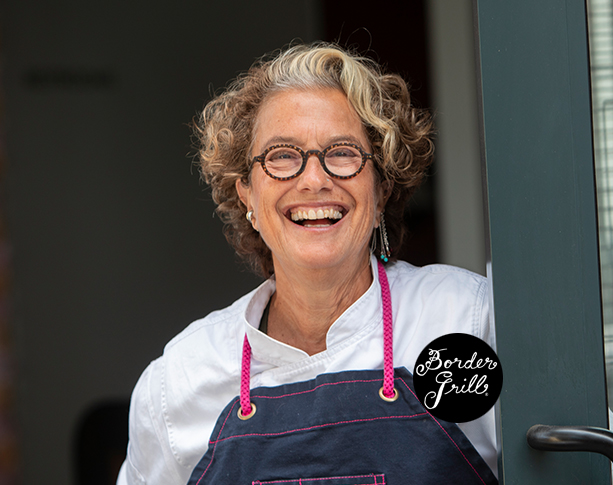 CHEF EUGENIO REYES
Peering through the dishwashing station just weeks after moving to Ohio from Mexico City without knowing a word of English, Eugenio Reyes dreamed of one day being able to prepare meals for restaurant guests. During his time as a dishwasher at Mitchell's Steakhouse, he never imagined that he would rise through the ranks and one day become executive chef of a fine-dining restaurant in Midtown Manhattan.
After eight months as a dishwasher, Reyes moved to the salad station, then gained his first leadership experience as a kitchen supervisor. He worked his way up to sous chef at Mitchell's Ocean Club in Columbus, Ohio, and received Cameron Mitchell Restaurants' Sous Chef of the Year award in 2010. He then spent time as executive sous chef at Ocean Prime Dallas and climbed the ranks to become executive chef in Dallas thereafter. After successfully opening Ocean Prime Beverly Hills in 2014, he was named the company's Executive Chef of the Year.
Chef Reyes credits his nearly two-decade career with Cameron Mitchell Restaurants for helping him discover his passion, and he loves working for a company that truly cares about its associates. Staying true to this philosophy, Reyes has been an integral part of employee development across the country, traveling to Michigan, Indianapolis, Atlanta and Dallas to lead kitchen training.
Although he moved to the United States in 1996, Reyes continues to celebrate his Mexican heritage and enjoys combining traditional Mexican flavors with American twists. Even when he is not in the Ocean Prime kitchen, he enhances his cooking skills by reading cookbooks, experimenting in the kitchen and watching the Food Network.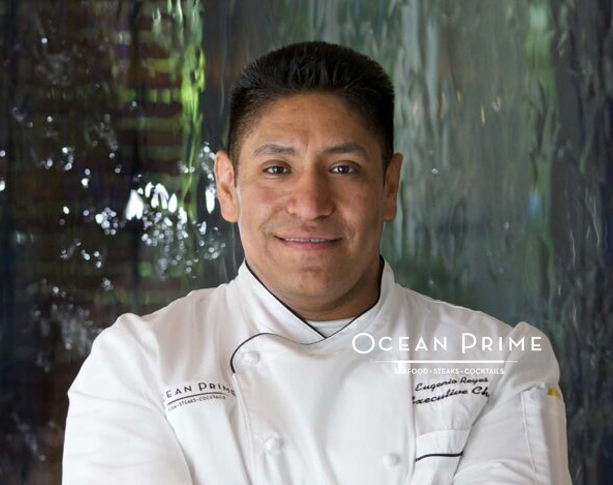 CHEF STEFANO CHIARUGI
Stefano Chiarugi currently serves as the Executive Chef of Scarpetta at The Cosmopolitan of Las Vegas. He was raised on his family farm in Tuscany, Italy where he discovered his passion for cooking at the young age of 14. In 1987, Chiarugi received his culinary degree at the historic Instituto Professionale di Stato "F. Martini" in Montecatini Terme, Italy. Throughout his career, Chiarugi has gained experience through fine dining establishments such as 5-star Hotel Cala di Volpe in Costa Smeralda, Italy, Osteria del Circo at Bellagio Resort & Casino and D.O.C.G. Enoteca at The Cosmopolitan of Las Vegas. In 2023, he earned the title of Executive Chef of Scarpetta.
With three decades of culinary experience, Chiarugi integrates his cultural roots and master cooking techniques to uphold Scarpetta's philosophy of creating bold flavors by amplifying the essence of seasonal ingredients to curate the restaurant's famed Italian fare.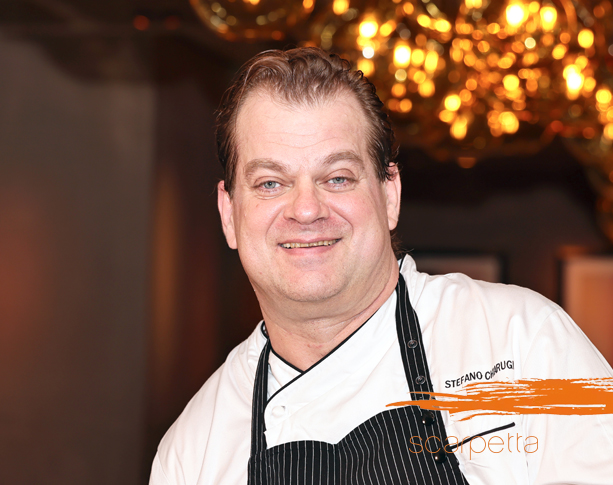 CHEF JOSE MARTIN
Jose Martin's culinary beginnings trace back to a small 40-seat restaurant in Ahidalgo, Mexico, run by his single mother. After his father and two sisters left for the United States, his mother was left to care for Jose and his sister. Fueled by savings from farm work, his mother's unique seasonings made the restaurant locally famous. From age 7, Jose worked there six days a week to help fulfill his mother's dream.
A Canadian traveler's suggestion led to the creation of a signature burger, enhancing the restaurant's menu. The family moved to the United States hoping for a reunion but faced the harsh reality of his father's deportation. Undeterred, Jose landed a job as a dishwasher in Las Vegas and quickly rose through the ranks to work at the world-renowned sushi restaurant, Nobu.
Today, he's at Chagaroot, a vegan eatery focused on health. He aims to blend his mother's traditional Mexican recipes with his own culinary skills to create nutritious and delicious food, fulfilling his mother's dream while crafting his own legacy.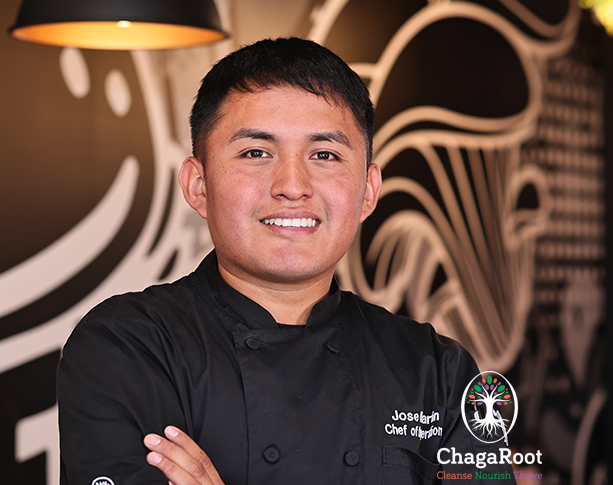 FATTY'S BAKERY ALLYSON YAECKER & SAVANNAH KING
Fatty's Bakery, "The Black Sheep of Bakeries", is a true made-from-scratch bakery. Punk Rock maybe be our style but baking is our individuality. We pride ourselves in using fresh, whole ingredients like real butter, whole eggs, heavy cream; not only making our batters, and doughs from the "ground up" but also all of our fruit fillings and buttercreams. Anything goes here at Fatty's! You'll find our cupcakes to be all upside down, our scratch pies are deep dish beauties, and you should never leave our shop without a Breakfast Buttermilk Biscuit Sandwiches.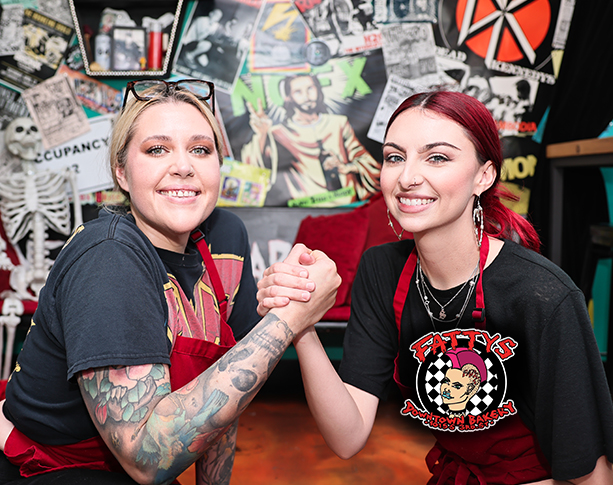 THE BAGEL CAFE
Savvas and Shari Andrews moved from Long Island, New York with their three young children in early 1995. They realized that Las Vegas had plenty of restaurants, casino restaurants and buffets, corporate owned and franchised restaurants, but not many "Mom & Pop" style restaurants. They believed there was a nitch to fill. Transplanted New Yorkers, like themselves, would love to have a place to eat with their friends and family that looked, felt, smelled and tasted like home.
The Bagel Café is not just for New Yorkers but for anyone who loves everything Deli. The aroma of bread and bagels baking in the ovens, homemade chicken soup simmering on the stove, hand sliced smoked fish, flown in weekly from Brooklyn, N.Y., a variety of fresh whipped cream cheeses, fresh roasted turkey on the bone and roast beef, and homemade cookies and cakes make Bagel Café to when to go to enjoy good food, made fresh, served by staff that get to know you and treat you like friends.
At The Bagel Café, the recipe is simple, good food and generous portions. We are family owned and operated since 1996. A unique restaurant where you can get anything your appetite desires from a "Bagel and Schmear", piled high Corned Beef on homemade rye, fresh fruit platters, and salads or creamy New York Cheesecake. The Bagel Café, where there is something delicious for everyone!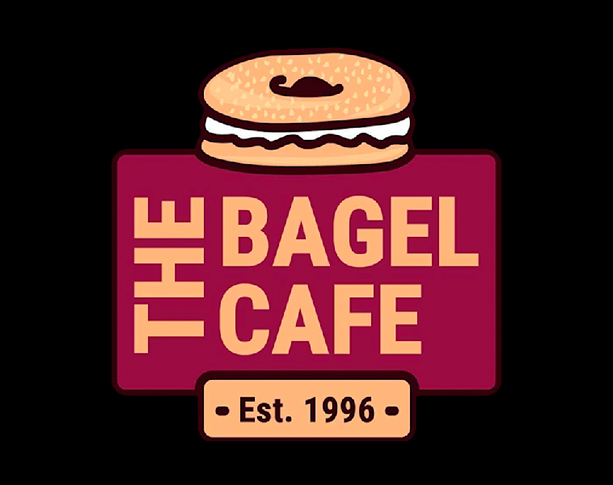 PINKBOX DOUGHNUTS
Pinkbox Doughnuts® was born a plan of formulating special recipe doughnuts with a fun personality that makes people say "WOW". The vision became reality when the first Pinkbox was established in 2012. The OG menu embodied its personality by introducing the Unicorn, Pooh®, and Shaka® doughnuts. People were lining up around the corner and instantly, Pinkbox became the talk of the town. After receiving several requests for expansion, Pinkbox opened its second store in Henderson, NV in 2015. Over the years, we continued to grow far beyond the original vision.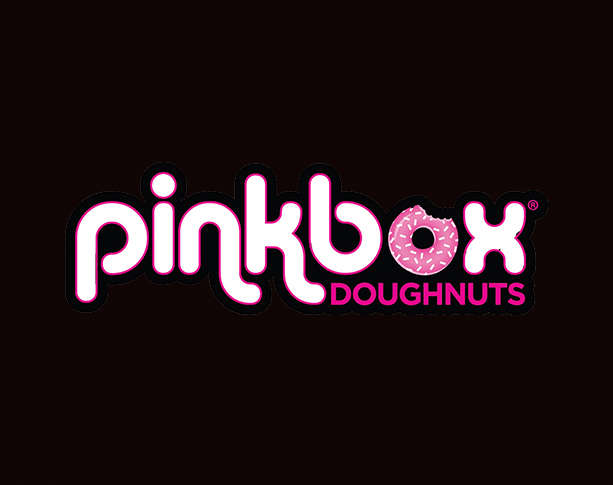 This translation is provided by Google Translate. University Medical Center of Southern Nevada makes no representations or warranties of any kind, whether express or implied, regarding the accuracy of the translation provided above.